Are you a fan of the Downton Abbey television series? Then you need to check out this book!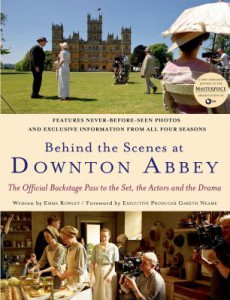 Book Summary:
Gain unprecedented behind-the-scenes access to Downton Abbey in this official Season 4 tie-in book, complete with never-before-seen photos giving fans insight into the making of the runaway hit.
Expertly crafted with generous inside knowledge and facts, this book will delve into the inspiration behind the details seen on screen, the choice of locations, the music and much more. Step inside the props cupboard or the hair and make-up truck and catch a glimpse of the secret backstage world. In-depth interviews and exclusive photos give insight into the actors' experiences on set as well as the celebrated creative team behind the award-winning drama. Straight from the director's chair, this is the inside track on all aspects of the making of the show.
For more information on the book's availability, click here.