It's almost Christmas and we have several new Christmas titles to get you into the spirit or give you a break in the middle of this wonderful, but busy, holiday season.
If you like Christmas stories, check out these new titles:
Christmas in Mustang Creek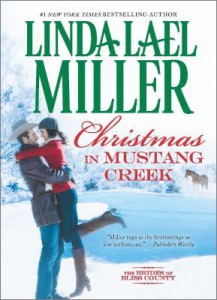 Charlotte Morgan grew up in Mustang Creek, Wyoming, and couldn't wait to escape to the big city. But life in New York isn't as fabulous as she'd like to admit–she's lonely, doing a job she doesn't love and dating too many frogs she meets online. There was one potential prince, though–Jaxon Locke, a veterinarian with definite possibilities–but his move to Idaho to fill in at his dad's vet practice ended things just as they were getting interesting. What Charlotte doesn't know is that he misses her, more than he expected…Meanwhile, Charlotte's great-aunt Geneva–the woman who raised her–needs to enter an assisted-living facility. So, just before Christmas, Charlotte moves back home. When Jax catches wind of her move back West, he's determined to get to Wyoming and do whatever it takes to win her back. Christmas in Mustang Creek is a magical time in a magical place, not least because of a mysterious visitor named Mrs. Klozz. She knows that love is the greatest gift of all, and she's ready to help out Santa by giving these two a push in the right direction!           Click here for availability.
The Mistletoe Inn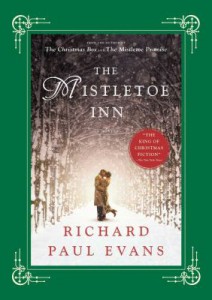 The second holiday love story in…Richard Paul Evans' Mistletoe Collection.
Kimberly Rossetti has had her heart broken more times than she wants to remember. With two failed engagements, a divorce and again alone with no prospects, she hardly seems the type to dream of being a published romance author. She signs up for The Mistletoe Retreat, a nine-day writing retreat in Savannah, Georgia. Famed romance writer, H.T. Cowell, once the best selling romance writer in America, and the author whose books instilled in her the desire to be a writer, will be speaking in public for the first time in more than a decade. In one of her breakout sessions Kimberly meets another aspiring writer, and one of the few men at the conference, Zeke, an intelligent man with a wry wit who seems as interested in Kimberly as he is in the retreat.  Click here for availability.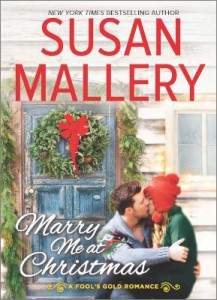 Marry Me at Christmas
To bridal boutique owner Madeline Krug, organizing a Christmas wedding sounds like a joy, until she finds out she'll be working closely with the gorgeous brother of the bride, movie star Jonny Blaze. How will a small-town girl like her keep from falling for the world's sexiest guy? Especially with mistletoe lurking around every corner!  Click here for availability.
Dashing Through the Snow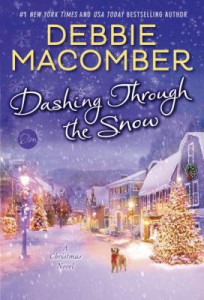 Ashley Davison, a graduate student in California, desperately wants to spend the holidays with her family in Seattle. Dashiell Sutherland, a former army intelligence officer, has a job interview in Seattle and must arrive by December 23. Though frantic to book a last-minute flight out of San Francisco, both are out of luck: Every flight is full, and there's only one rental car available. Ashley and Dash reluctantly decide to share the car, but neither anticipates the wild ride ahead. At first they drive in silence, but forced into close quarters Ashley and Dash can't help but open up. Not only do they find they have a lot in common, but there's even a spark of romance in the air. Their feelings catch them off guard–never before has either been so excited about a first meeting. But the two are in for more twists and turns along the way as they rescue a lost puppy, run into petty thieves, and even get caught up in a case of mistaken identity. Though Ashley and Dash may never reach Seattle in time for Christmas, the season is still full of surprises–and their greatest wishes may yet come true.   Click here for availability.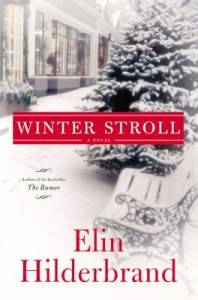 Winter Stroll
While preparing for Christmas at the Winter Street Inn, Kelley Quinn and his family find the holiday season thrown into chaos when three of their exes show up.           Click here for availability.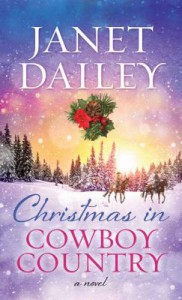 Christmas in Cowboy Country 
Ski instructor Annie Bennett has come home to help her parents on their Colorado ranch, but Marshall Stone, the surveyor on their neighbor's land, is out to prove to her that she is all he wants for Christmas.  Click here for availability.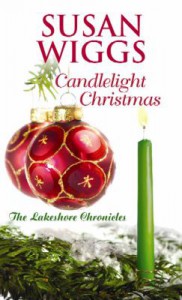 Candlelight Christmas
An unforgettable Christmas in the Catskills! A single father who yearns to be a family man, Logan O'Donnell is determined to create the perfect Christmas for his son, Charlie. The entire O'Donnell clan arrives to spend the holidays in Avalon, a postcard-pretty town on the shores of Willow Lake, a place for the family to reconnect and rediscover the special gifts of the season. One of the guests is a newcomer to Willow Lake — Darcy Fitzgerald. Sharp-witted, independent and intent on guarding her heart, she's the last person Logan can see himself falling for. And Darcy is convinced that a relationship is the last thing she needs this Christmas. Yet between the snowy silence of the winter woods and toasty moments by a crackling fire, their two lonely hearts collide. The magic of the season brings them a gift neither ever expected — a love to last a lifetime.  Click here for availability.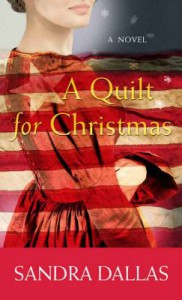 A Quilt for Christmas
Eliza Spooner makes her husband, Will, a special quilt to keep him warm while serving in the Union army. Reaching out to help others even after learning of Will's death, her greatest struggle will come when a stranger returns the quilt. Click here for availability.
Or if you're looking for some new holiday recipes, we have a new Christmas cookbook.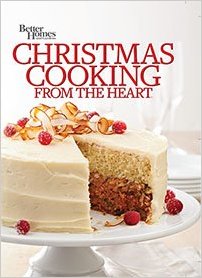 Christmas Cooking from the Heart, Volume 12
Time spent with family and friends enjoying food and fellowship is the greatest gift of the season. And with the fresh takes on familiar foods, Christmas cooking from the heart can help you cook or bake something wonderful to share. Happy holidays!  Click here for availability.
And we have many more Christmas cookbooks and Christmas craft and decorating books on our shelves as well as many fiction Christmas titles. Check out our online card catalog for titles here, or talk with one of our librarians.